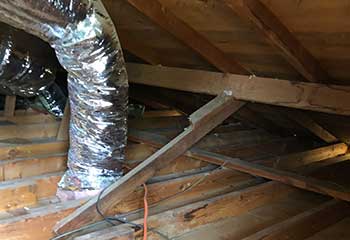 Air Duct Repair
Customer Issue: Ms. Simmons grew tired of several rooms in her home remaining cool despite the heat running, and contact us to take a look.
Our Solution: After looking over Ms. Simmons' air ducts closely, our professionals located the problem. Her air ducts had a few leaks that were losing the heated air along the way and thus did not reach every room. We repaired the leaks with specialized metallic foil tape and applied dust mastic to ensure that it had been properly sealed up.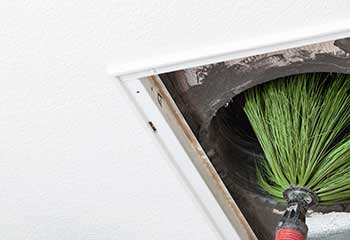 Vent Cleaning
Customer Issue: Mr. Trent wasn't liking the dingy, dirt caked look of some of his ventilation grates, and also feared possible air quality issues caused by them.
Our Solution: All four of the customer's ventilation grates had to come off for cleaning. After power washing, brushing, and air drying each from all angles, our finishing touch was to scrape and clean the duct aperture rims before screwing the covers back in with fresh screws.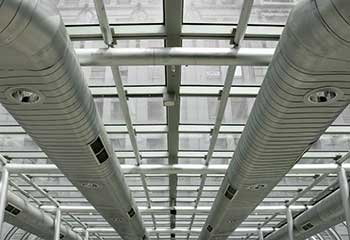 Commercial Duct Cleaning
Customer Issue: A mini mall needed its ventilation and air duct system cleaned on a regular cycle to keep itself up to code.
Our Solution: Over the course of three appointments, the entire ventilation system of this two story mini-mall was cleaned. Fourteen vent plates had to be taken off and put back, and our air hoses and extendable brushes emptied the entire duct network of dirt and dust.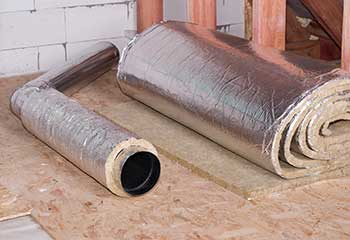 Radiant Barrier Installation
Customer Issue: Mr. Gallagher asked our team to install a radiant barrier in his attic.
Our Solution: We started early in the morning when the attic was coolest working from the center of the attic. One person cut the product and handed it over to the second person for installation. The project took two days to complete and the customer was very satisfied.
Raymond Gallagher
- Fruitdale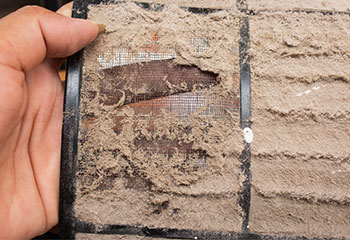 Filter Replacement
Customer Issue: Clogged filters.
Our Solution: We located three filters – at the central air return register, by the attic air handler, and by the basement air handler – that were completely clogged. We replaced them with pleated filters, recorded the date and reminded the customer that they should be replaced every 90 days.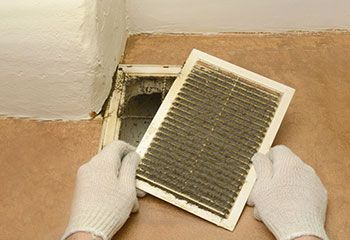 Vent Replacement
Customer Issue: Old vents needed replacing.
Our Solution: Our team presented the customer with a few options of birch hardwood vent covers with different face veneer. Because he wanted them to match his home's décor, he chose maple. We proceeded to install the new vents for him and made sure he was completely satisfied with them.
Lance Franklin
- Chula Vista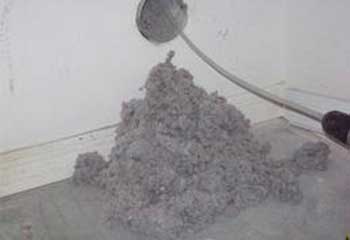 Air Duct Sanitizing
Customer Issue: Mold was found in the air ducts.
Our Solution: Our work began with removing the mold growth and the dust accumulations from inside the air ducts. We applied a safe, odorless, and colorless cleaning product with long-lasting effects, to sanitize the surfaces, deliver the best possible result, and provide extended protection.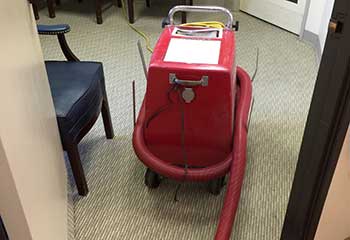 Kitchen Exhaust Hood Cleaning
Customer Issue: The exhaust hood's efficiency had decreased.
Our Solution: We removed the grease build-up inside the exhaust vent with the safe use of professional equipment and materials, working very carefully to protect the surfaces. To restore the kitchen exhaust hood's efficiency completely, we also replaced the grease filter.
Sylvia Wilson
- San Diego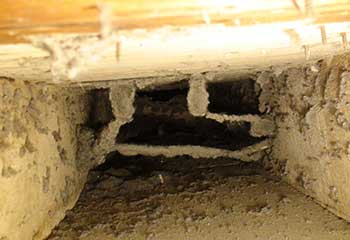 Air Duct Cleaning
Customer Issue: Ms. Cooper had a family member diagnosed with an allergy and required urgent air duct cleaning.
Our Solution: We managed to give the customer a same-day appointment and cleaned the air ducts, registers and indoor and outdoor units of their HVAC system to give our customer and her family the best possible protection.
Rose Cooper
- Chula Vista