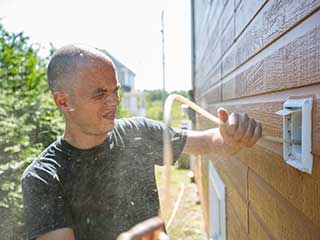 Why Is It Necessary?
While your home undoubtedly has countless things that need tending to, don't allow your dryer's vent to be overlooked! If it's clogged up with lint and other substances from a lack of cleaning, your energy bill may be steadily rising. It's harder for air to get through the blocked passages, which makes it take much longer and use more energy to get your clothing dry. Even more concerning, however, is that the material built up in your vent can begin to burn due to the high temperatures and spark a fire that will spread quickly to damage your home, if not worse!
What Are Signs It Needs Cleaning?
There are a few easy signals to note as to whether it's time to get your vent cleared out! You may have already noticed that your energy spending has been steadily increasing and aren't sure why. A dirty vent may be the culprit, especially if you've also noticed that it takes longer than it used to for your clothes to dry fully or that you have to make the cycle go for an extended period of time. The most concerning sign would be the smell of burning, which is probably the lint starting to singe. Immediately turn off your dryer in this case, and don't use it again until the vent is taken care of.
Let Us Handle It!
Our technicians can easily tend to whatever brand you may have, which is one of the many benefits of hiring knowledgeable professionals who have experience with a wide variety of brands. Their skill also ensures that they'll use our high-quality equipment to complete the job quickly, as well as thoroughly, so it will stay clean for as long as possible. We'll dispose of the substances safely, so there won't be any worry of making a mess or allowing it to cross-contaminate your home's air!
Don't Wait Any Longer!
Keep your home protected from a fire, as well as energy loss, and contact Air Duct Cleaning Chula Vista today! You won't regret it.
We also offer the following services: