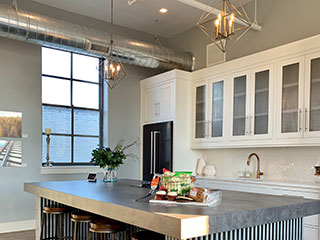 The funny thing about things we take for granted, we don't notice them until something goes wrong. Poor indoor air quality often results from dirty air ducts, but the problem can get nipped in the bud well before you notice the air quality is bad inside your home. With help from local HVAC air duct cleaning technicians near Chula Vista, you can optimize airflow and breathability inside any residence. Ensuring you breathe clean air inside your home has a few key benefits. From health improvement to money-saving qualities, cleaning the air ducts helps in various ways.
Improve Energy Saving and Reduce Bills
Yes, air duct cleaning helps with the quality of breathable air inside your home. But let's focus first on the money aspect. Your HVAC system utilizes the air ducts to cool or heat the residence. With dirt, debris, and dust accumulating inside the air ducts, you'll find that your energy bill can start climbing. Restricted airflow inside the ductwork of Chula Vista homes will force the AC to work longer and harder to arrive and stay at the desired temperature. Therefore, cleaning air ducts helps with climate control and reduces the workload. That translates to lower energy bills, thus saving you money in the longer run. The less effort the HVAC spends on keeping indoor air cool or warm, the less energy it will require.
Clear Air To Breathe in Ducts
The ductwork of your home serves to help facilitate the movement of clean air throughout the property. With pollen, pet dandruff, and all sorts of airborne pollutants floating around outside, it's only natural for things to find their way into your air ducts. The trick is to then prevent your ductwork from becoming a haven for dust and debris of all sorts. After all, a growing accumulation of contaminants in dirty air ducts will cause more particles to circulate through your property. This results in poorer air quality indoors, whether in specific rooms or the whole property in general. By cleaning the air ducts routinely, even only a handful of times a year, you can maintain fresh and clean air quality inside your home day in, day out.
Optimal Indoor Air Quality For Chula Vista Properties
Dirty air ducts left neglected will only grow dirtier and dirtier. That's why routine air duct cleaning at least once or twice a year can work wonders to remove stuffiness inside your home. Cleaning the air ducts helps keep the atmosphere clean and pollutant-free for consistent periods of time. You can thus prevent allergies from acting up thanks to clean air ducts. It makes it easier to maintain a chosen indoor temperature too and minimizes the need for repairs and maintenance.
Air Duct Cleaners Near You
Whenever you need the best air duct cleaning services near Chula Vista, our local HVAC technicians can lend a hand. From dryer vents to HVAC units to air ducts cleaning in different rooms, we've got the expertise to handle any task, big or small. Get in touch with us anytime to schedule a service appointment.